Hee,this is not my first time share this unique website,but recently i just can't control myself to play it since i need something to pass time.you know what,i know this game when i was only 14. my ex-roomate introduced it to me:)
Ferryhalim
is having a collection of flash game with cute and nice design,soothing and pleasant background music.the games are not difficult to play and you definitely will love it.out of so many games,my favourite is always the
Winterbells
,and it also the most popular among the games.and follow for my
Bumble Bee
and
Pocketful of Stars
,and many many!you should try all and tell me do you love winterbell most,haha.
this is after finish loading.
and this is the tutorial.
see the birdie there?it will help you to double your marks!
Bumble Bee,catch the bee with bubbles!
and here are some photo from internet:)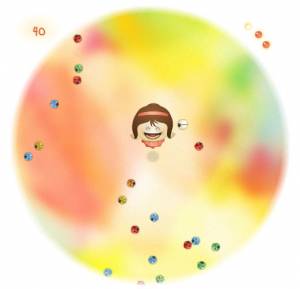 I hope you enjoy with it,so do i.<3
so i'm con't with my jumping bunny again.haha.
i wanna break shuzhen's record!!